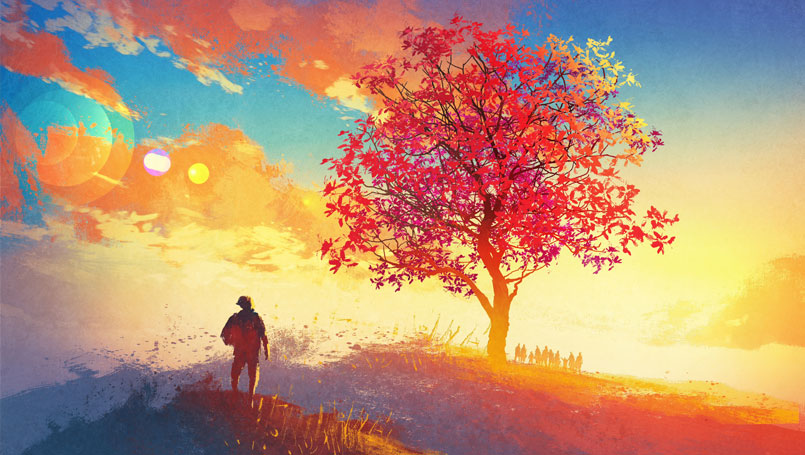 10 Nov

Honoring Our Ancestors

Hello Spiritual Seekers,

We are at the end of the "spooky season," but we are still in the season of the dark (at least here in the Northern Hemisphere). Lots of movies with ghosts, witches, vampires, and werewolves. But it is also a time to connect with your ancestral lineage or remember loved ones who have passed.

In the United States, we often think of Memorial Day in May as a time to remember people who have passed beyond the Veil. But during Halloween or All Saints Day (November 1st), the Veil is thin and you can remember and connect to your people who have passed.

So first let's talk about what I mean when I say the "Veil" is thinning. Have you ever read Harry Potter? In Harry Potter and the Order of the Phoenix, Harry, Ron, Hermione, Ginny, Neville, and Luna traveled to the Ministry of Magic and found themselves in the Death Chamber, which contained an archway. Both Luna and Harry were able to hear voices from the other side of the archway–through the Veil–but the rest were not.
Harry Potter: "Can't anyone else hear it?"
Luna Lovegood: "I can hear them too. There are people in there!"
Hermione Granger: "What do you mean, 'in there?' There isn't any 'in there,' it's just an archway, there's no room for anybody to be there—Harry, stop it, come away—"
— Harry Potter and Luna Lovegood hearing voices through the Veil in the Death Chamber (Chapter 34, Harry Potter and The Order of the Phoenix)
The "Veil" is the separation between Life and Death. Most people cannot or will not "pierce" the Veil and hear voices of people who have passed. Spiritual mediums are said to be able to hear voices or pass on messages of loved ones who have passed. I was fortunate to have received an Angel Reiki session with one of our featured healers, Andréa Watson. The Reiki session was wonderful and relaxing. Andréa received messages for me while running the Reiki. The messages along with the energy gave me comfort.
You may be more familiar with some other movie or television mediums, such as John Edward; The Long Island Medium, Theresa Caputo; or the Hollywood Medium, Tyler Henry. Or characters in television series such as Ghost Whisperer or Medium or Oda Mae Brown the character from the movie Ghost. I remember watching the movie The Sixth Sense and, to this day, I do not want to see ghosts. Even if I do not want to see ghosts, it doesn't mean that I do not want to remember my loved ones who have passed.
The Importance of Honoring Our Ancestors
Even though the Veil separates the living from the dead, we can connect with our loved ones. In the Disney Pixar movie Coco, we find that our loved ones remain on the other side because their living family remembers them. It is only when we start to forget that our loved ones start to fade. The movie Coco is loosely based on the Mexican tradition of the Day of the Dead. It is a day to celebrate our loved ones who have passed.
Now I don't often cry at Disney movies but I did during Coco. The main character was able to bring his great grandfather's memory back and right a great wrong. There is a song from Coco called "Remember Me."
"Our love will never fade away…"
Sir Isaac Newton once said, "If I have seen further, it is by standing on the shoulders of giants."
Our ancestors, who have come before us have built bridges, and we are who we are today because of what they did and how they lived during their time on this earth. It is our ancestors whose shoulders we stand on. Times are changing, but don't throw away your history–honor it.
Remembering People Who Have Passed Beyond The Veil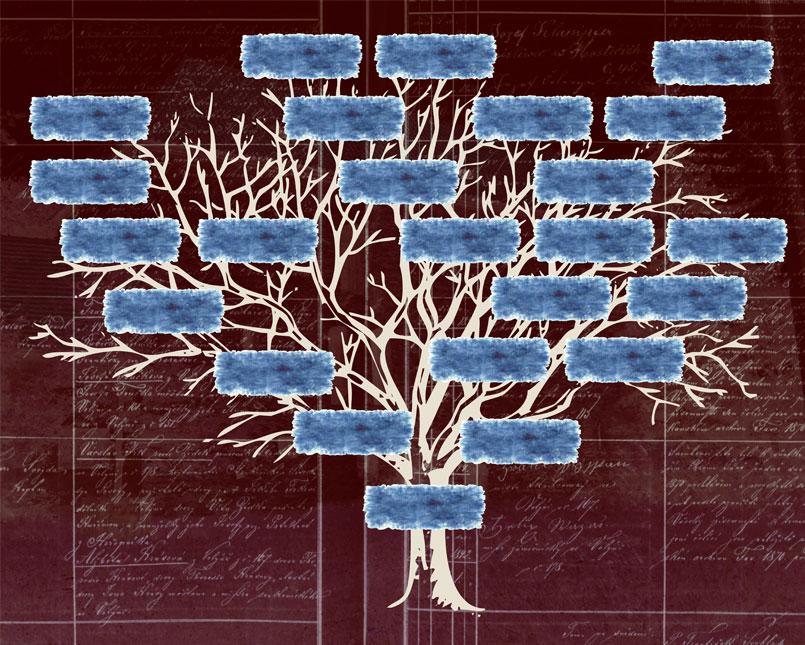 Take time this season to remember your ancestors and friends that have passed.
-Set a place at the table for people no longer with us.
-Set out pictures of your relatives and friends who have passed.
-Share stories about who they were and what they did.
In honor of my ancestors, I would like to share just a few short stories of mine as I remember…
My grandparents (and my parents as children) lived through the Great Depression of the 1930s. They learned to live with less and make do. My grandmothers made clothes and furniture. They had their extended families that helped.
Even after the Great Depression, my grandmother, Luella Ponath, continued to make clothing. She would make sure that we had new coats. Below is a picture of us with new clothes that my grandmother made. She also made each of her grandchildren a quilt.
My paternal grandmother, Virginia Johnson, taught me how to crochet. She made each of her grandchildren an afghan. Grandma Johnson also played the piano by ear. She never had any formal lessons but could easily pick up tunes and play them on the piano.
My mother, Ruth Johnson, taught me how to cook and always was there for every school event. There are so many things I remember about my mom. One is the special salad she would make for every family event. I especially liked the bacon in the lettuce salad.
These are the stories of my ancestors who have recently passed. I personally knew each of these people. But what about my ancestors who passed away before I was born? I have some pictures. And some of my relatives have been doing ancestry work. This is one of the ways to remember.
Where To Start And Helpful Tools To Honor Your Ancestors
What are some stories of your ancestors? Have you taken the time to write them down? Have you gone through that box of old photos and just remembered?
We don't have to listen beyond the Veil, although that can also bring comfort. We can learn from people and our own stories.
Take time to listen to your elders, and elders, take time to listen to the young. Both have something very valuable to share and can widen our perspective.
If you choose to try to connect to your relatives, you should ground and protect yourself. Try Birchlight Energy's grounding meditation–it's only 3 minutes.
In her guided meditations, Nerissa only allows information and energy that is in the highest and best good. Make sure to ground and strengthen your central column of energy. Be sure to discern what is coming through.
Some crystals that help are black crystals such as:
-Black Tourmaline
-Jet
-Apache Tear
-Hematite
Selenite is a crystal of light and helps clear your energy field.
Personally, I like the continuation by story. I love looking through old photos and remembering the stories that my grandparents told me.
Enjoy this holiday season (all the Christmas stuff is out now)! Take time for yourself and selfcare. Take a moment to listen to your elders so you can pass the stories down. Keep the traditions that you connect with.
In Love and Light,
Birchlight Energy | BE–Shine Bright